Meet Your Community Futures Centre West Team
Our team of dedicated small business specialists really care about your goals and would love to hear about your plans. Meet our team of business analysts, proudly located in Cochrane. They're here and ready to help you.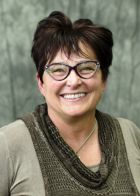 Patti-Jay Powell
Executive Director
Let's talk about your business idea!
(403) 389-8272
LinkedIn Profile
ppowell@albertacf.com
Our Executive Director, Patti-Jay Powell, is passionate about rural economic development. She knows entrepreneurs and small businesses are the backbones of our communities. Patti-Jay leads a team of talented specialists ready to help new and existing business owners succeed. CFCWest's track record of helping communities prosper, local economies expand, and businesses grow reflects her strong leadership and strategic approach.
Patti-Jay loves dogs, horses, the backcountry, building things, and creating magical memories with her family and friends.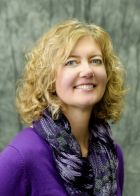 Jodie Eckert
Community Development Consultant
Let's connect and build community!
(403) 464-5734
LinkedIn Profile
jeckert@albertacf.com
When local community resources work together to create something new in our area, our external Community Development Consultant, Jody Eckert, is often involved. She knows the results collaboration brings and works closely with our economic partners and us in the communities CFCWest serves. A key figure in developing the popular SMARTStart program, Jody uses her MBA and Community Economic Development education and business experience to bring the right people together to produce results.
Jody loves camping, biking, and paddle boarding, with people she loves.
Dianne Graham
Senior Operations Coordinator
Do you need a hand? We're here for you.
(403) 464-2572
LinkedIn Profile
dgraham@albertacf.com
During her 17 years with CFCWest, Dianne has built solid skills and talent in coordinating our behind-the-scenes operations. Her primary role includes managing EFT payment processing, collections, security registrations and discharges, Equifax reporting, bookkeeping, office administration, payroll, and portfolio support. She loves the challenges of handling multiple different tasks and thrives on assisting colleagues and clients who need her help.
Dianne lives in Cochrane with her family and spends her free time having fun outdoors.
TBA
Business Development Advisor
Looking for ways to develop your business? Call me!
(403) 437-0904
Let's see what we can do for your business
Give us a call, send us an email, or drop in for a chat.