Meet Your Community Futures Centre West Team
Our team of dedicated small business specialists really care about your goals and would love to hear about your plans. Meet our team of business analysts, proudly located in Cochrane. They're here and ready to help you.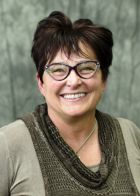 Patti-Jay Powell
Executive Director
(403) 389-8272
Prior to joining the CFCWest team, Patti-Jay held positions in the Education field, Health Sciences, Recreation Management and Social Services. Her past education & experiences have helped shape and build the team at CFCWest. As the Executive Director of CFCWest she is a strategist and a team leader with an applied passion for rural economic development and advocates for the well-being, development and sustainability of rural communities. She inspires dedication and commitment to excellence and has built a diverse team that possess superior knowledge of lending and community project management. Her team fosters vibrant and sustainable rural communities by helping business owners succeed, communities prosper, and local economies expand.
Outside of her work with CFCWest, Patti-Jay loves to travel, once joining her 18-year-old daughter in Australia for a month long, back packing adventure. While bunking in youth hostels is a thing of the past, she still loves to camp with her husband, adult children, and grandkids and is always ready to pull out the fly-fishing gear to catch the big one!
One might be surprised to know she is very capable with a set of tools, and there is always a renovation project on the go. She's a rural girl at heart and rides horses with her husband Robert. When she's not fishing, biking or in the back country, she's either baking birthday cakes for family and friends, or crafting cool stuff with her grandkids. She's a fun loving, young-at-heart grandma who enjoys spending time with her grandkids and family.
Dianne Graham
Senior Operations Coordinator
(403) 464-2572
Dianne has been the Senior Operations Coordinator for CFCWest for 15 years. Her primary roles include bookkeeping, payroll, office administration, and portfolio support. She loves the challenges of handling multiple different tasks and thrives on assisting colleagues who need her help.
Dianne lives in Cochrane with her husband and two sons. She spends her free time with her family and outdoors whenever possible.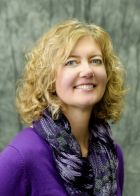 Jodie Eckert
Community Economic Development Coordinator
(403) 464-5734
Jodie holds a master's degree in Business Administration and a certificate in Community Economic Development.
She has 15 years of experience in economic development with projects focusing on entrepreneur training, business retention, and sector growth.
As the Community Economic Development Coordinator, Jodie's main role is to facilitate partnerships and projects with other organizations and within CFCWest.
Jodie believes that learning should be something you do your whole life, and that training and education build strong business communities.
Apart from her love of sharing enthusiasm for planning with small business and non-profit organizations, she also loves spending time with friends and family. In her spare time, she goes camping, biking, and paddle boarding with people she loves.
Jodie is a rare born and raised Calgarian but now loves living rural.
Let's see what we can do for your business
Give us a call, send us an email, or drop in for a chat.