Meet Our Board of Directors
The Community Futures Centre West Region team is powered by its Board of Directors. Our board members really care about the community and understand the challenges of owning a business. Meet our Board of Directors: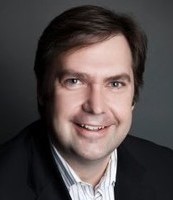 James Dahl
Chair, Executive Committee, SIRC Member
James is a Partner at BDO Canada LLP. He completed an In-Depth Tax course and is a Certified Public Accountant and Chartered Accountant.
James enjoys contributing to the local business community—the main reason why he joined the Board. He also loves travelling and has swam from Alcatraz to San Francisco during one of his many adventures.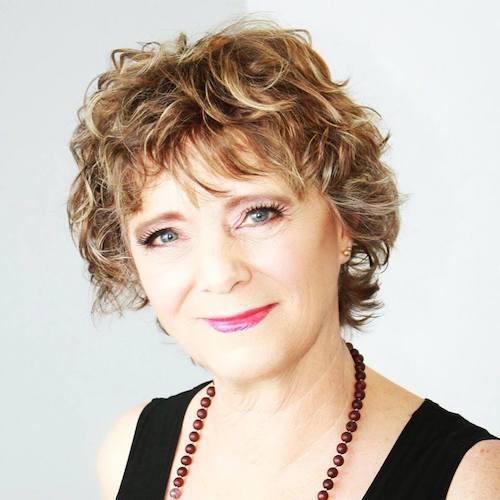 Joan Traub
Vice Chair, Executive Committee, SMARTstart Committee Co-Chair
Joan has an MBA from University of Calgary and is a serial entrepreneur having owned a market research company in Calgary for 25 years, and a yoga studio in Airdrie for 10 years.
In 2005, she helped found the Airdrie Women in Small Business Association. In 2010, her business won the Winning Edge award as outstanding business in Airdrie. Four years later, she retired.
Joan became part of our board because she wanted to have an opportunity to give back to the community that supported her as a business owner. She has participated in our SMARTstart program since its inception. She loves seeing the passion entrepreneurs bring to their businesses.
She was also a board member with the Airdrie Chamber of Commerce for two years.
Joan is not just a businessperson though. She is also an artist. She dances and writes professionally.
She is a professional belly dancer and has been for the past 15 years performing with her dance troupe in Jubilee, Martha Stewart Theatre, Jack Singer, and in local community events in Airdrie and Calgary.
Joan writes as well, and she has written for several magazines and newspapers, including the Calgary Herald. She had a regular column in AirdrieLife magazine, besides being featured in Mompreneur magazine herself, as an entrepreneur.
She lives in Rocky View County and enjoys being a part of the vibrant business community in Airdrie. She has two adult children and a grandson on the way in September. In her spare time, she quilts, gardens, and teaches yoga.

Sid Van Der Meer
Treasurer, Executive Committee, Strategic Planning Sub Committee
In 2015, Sid joined the Board out of his genuine desire to help the business community build a stronger economy and for the region to have an improved quality of life.
Sid has a strong entrepreneurship background and solid leadership skills. Before joining the Board and retiring in 2014, he owned three mid-size businesses in Calgary and Airdrie.
He also held leadership positions in various organizations. He was on the Executive Committee of an International Industry Association, moving from Member to Board Member, to Treasurer and VP, and to President for two terms. He is also currently the President of his condo residence in Airdrie.
He has been mentoring for the SMARTstart program since 2014.
Sid was born and raised in the Calgary area, and has lived in the Airdrie area since 1978. At present, he and his wife live in Airdrie, and in Florida during winter. Sid loves to turn his laptop screen during online meetings to show everyone the dolphins swimming in the bay.
In the winter, when he is not attending board meetings at CFCWest and mentoring for the SMARTstart program, he is shoveling snow in their house. Despite all that snow-shoveling though, he believes that he lives in one of the most beautiful places in the world.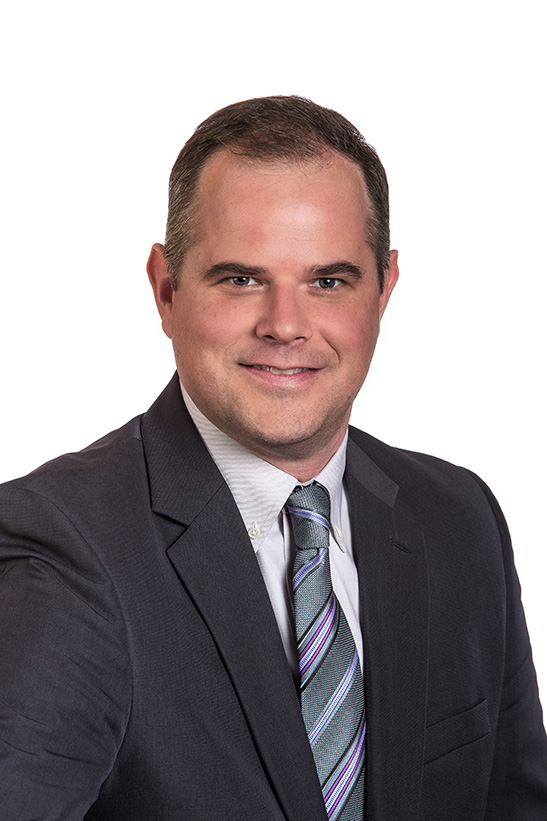 Drew Hyndman
Secretary, Executive Committee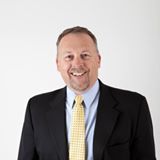 Stephen Simms
Director/ Ex Officio, SIRC Member, SMARTstart Committee Co-Chair
Stephen is the Chairman of the Board of CFCWest, and President of ASMS Performance Consulting, Ltd. and Executive and Business Coach.
Stephen joined the Board because it provided him with an opportunity to humbly give back to the community by sharing and applying his business experience, success, and leadership approach.
Before joining the Board, he spent 30 years with a Global Fortune 500 Company in a senior executive role and the better part of the last decade paying it forward as an Executive and Business Coach. He worked all over the world with both sales and operational teams.
He also served as the President of the Rotary Club of Cochrane for 19 years and is an active Rotarian.
Stephen has an MBA in Sustainability and Leadership, which he earned in the 5th decade of his life, simply because it was an unfulfilled item on his 'bucket list.'
Another item worth checking off a bucket list is that time when he had the privilege to oversee and lead a great team in running the Food Services for the Athlete's Village of the XV Commonwealth Games in 1994. His team produced 225,000 meals in 14 days and had the opportunity to feed the Queen Elisabeth and Prince Phillip during the opening of the games, and Prince Edward during the Closing of the Games.
Stephen also finds joy in turning the throttle of his motorcycle and also loves relaxing in their RV in the great outdoors.
Stephen lives with his wife in Cochrane. They have two daughters and three wonderful grandchildren.
They share their home with their doodle Princess Magnolia: Community Friendship Ambassador - known simply as 'Maggie.'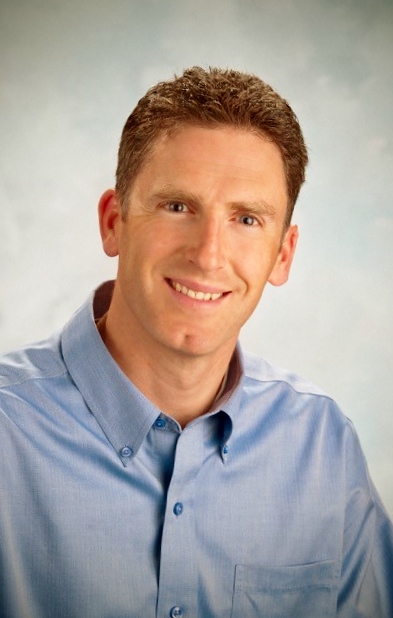 Scott Grattidge
Director, SIRC Chair, Strategic Planning Sub Committee
Scott Grattidge grew up in Camrose, Alberta and completed his degree in Economics at Augustana University. Scott then spent the next 20 years in various roles in the financial services industry throughout Central Alberta.
In 2019, after spending over two decades in banking, Scott decided to make a change and is currently the Executive Director of the Stockmen's Memorial Foundation. In his role as the Executive Director, Scott is growing the Stockman's into a vibrant organization, honouring the rich livestock history in the province of Alberta.
Scott is also active in the community. He joined CFCWest to be able to make use of his lending background to help the local community grow and prosper. He is also serving as Treasurer of the Cochrane Lake Gas Co-op and as a member of the Cochrane Rotary club.
In 2000, he and his wife Lorelee settled on a piece of land west of Bottrel, where they are raising two boys, Dawson & Clay.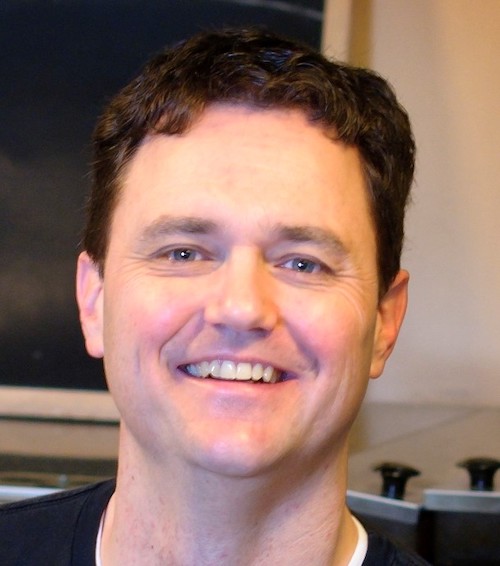 Grant Canning
Director, SIRC Member
Grant is a graduate of Bachelor of Commerce from the University of Calgary, and Master of Business Administration from Utah State University.
He is a Sitting Councillor for the Town of Banff since 2010. At present, he is studying for a new career as a Real Estate Appraiser.
Grant is a small business owner who previously owned two coffee shops. He was a former client of CFCWest.
He joined the CFCWest Board because he believed in the organization's mission of assisting those who have been turned down by traditional banks and lenders. As someone who was convinced that without the assistance of CFCWest, his goal of owning a successful small business would not have happened, he felt a deep empathy for those who have nowhere else to go.
Aside from helping business owners realize their dreams, Grant has four other passions in life: Chelsea Football Club, Golf, Chips and Salsa, AND his two girls - his partner Cassie and their little 16-year-old La-Chon dog named Chelsea.
Grant has also been to three Olympic Winter Games, and he has seen the band U2 live seven times on three different continents.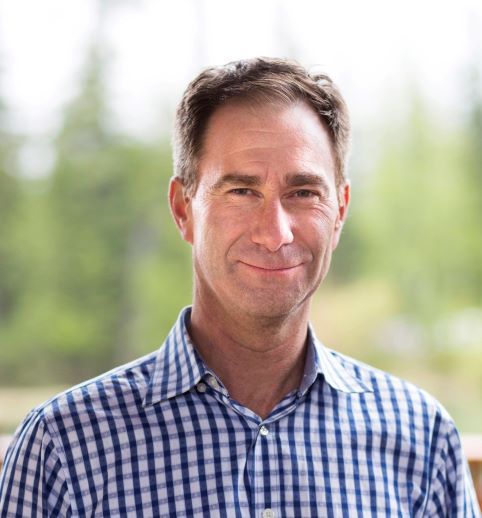 Geoff Domenico
Director
Geoff is currently the President of KCP Energy, an Alberta based solar company he founded in 2007.
He is a previous client of CFCWest and joined the board because he felt with his firsthand experience, he could add a unique perspective to the group. He wanted to see community entrepreneurs grow and enjoy the same support he received from financing to business coaching.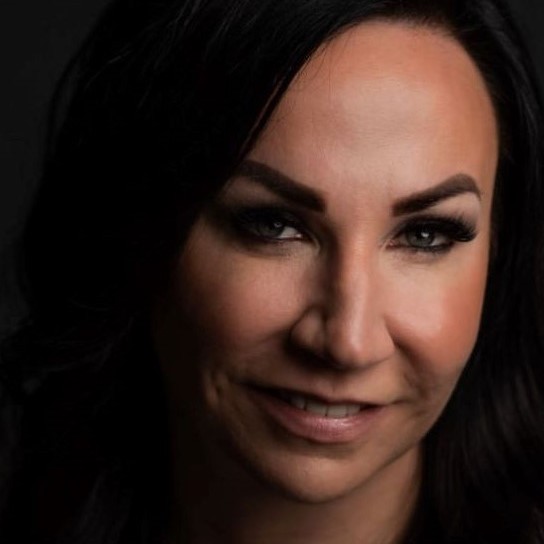 Jacqui Jepson
Director, SMARTstart Committee

Out of her passion to give back to the community and share her franchise and business development expertise, Jacqui joined the Board of CFCWest.
She is the founder and President of The Pink Wand Cleaning Services. She started the company in 2008 with only two things: herself as a worker and a second-hand vacuum she bought off eBay. Today, The Pink Wand employs 40 plus team members and manages several franchises across Alberta.
Jacquie serves as a mentor to her team for business development and continues to support Airdrie's Smart Start Program. Besides her family, these and her volunteer work at CFCWest, are the things that give her the greatest joy and fulfillment.
She is a proud mother of three children ages 14-21. She also loves cooking, interior designing, and traveling.
She lives close to all of her family and considers her sisters as her best friends.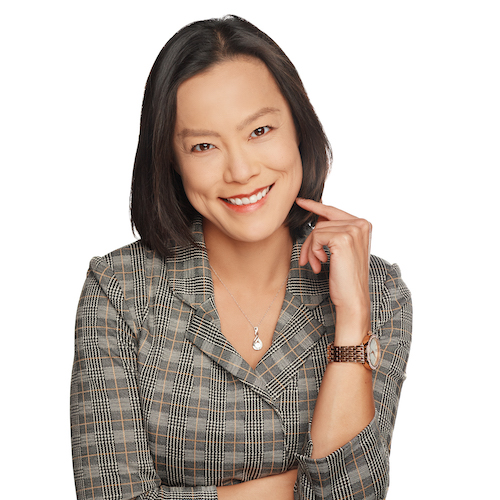 Jo-Anne Yau
Director, SMARTstart Committee

Jo-Anne joined our Board because even though she found starting a business to be exciting, she also understood how terrifying it could be. She wanted to help entrepreneurs to understand their risks, know where to invest their grit, and protect themselves from pitfalls.
Jo-Anne is an Innovations Lawyer and is licensed to practice law in Alberta and Florida. She holds a post doctorate degree in Internet Law.
Most of her litigation practice is in dispute resolution but she supports clients all over the world with trademarks, franchising, and sports/entertainment/media law. Her niche is emerging markets, like cannabis, technology, and privacy.
When she is not working, Jo-Anne spends her time with her daughter in the great outdoors swimming, golfing, skiing, snowboarding, mountain biking, and rock climbing.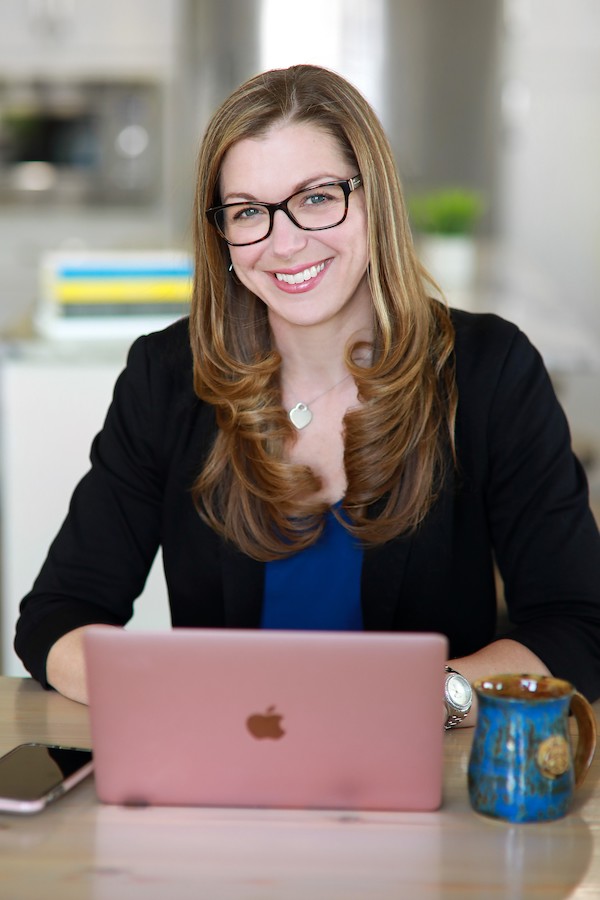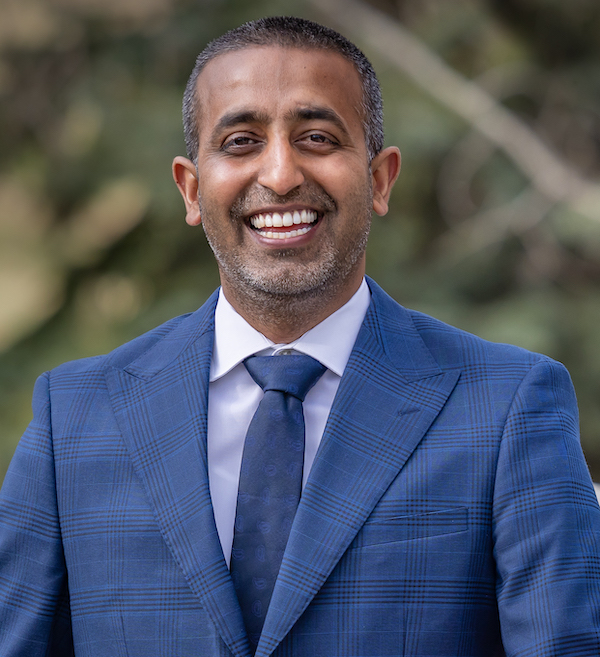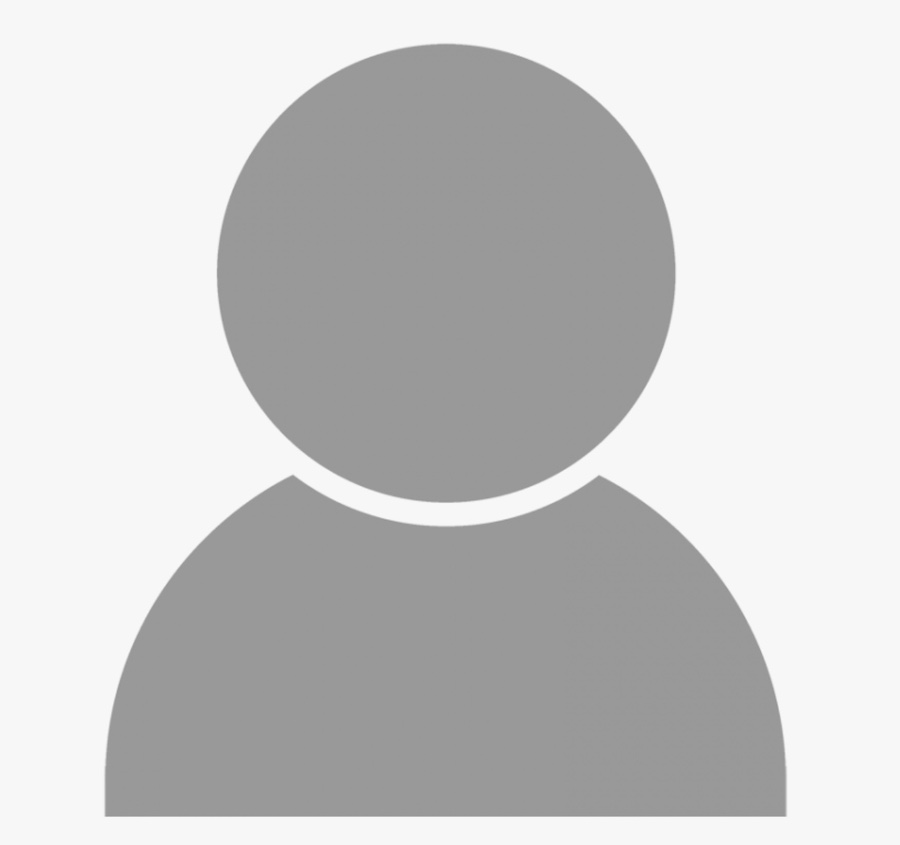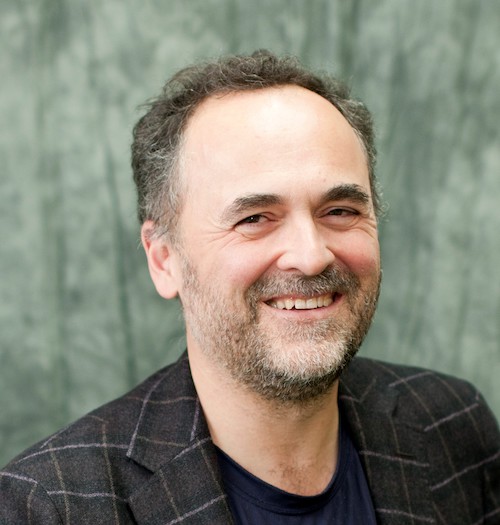 David Cooper
Citizen at Large - SMARTstart
An entrepreneur at heart, he specializes in Technology, Innovation, and Commercialization.
As a board member, he is focused on helping people solve business problems and implement digital technology in their business. He enjoys assisting tech entrepreneurs and takes pride in the fact he has two software companies under his belt that he has helped from start-up stage through exit phase.
David joined the CFCW because it provided some of the most valuable entrepreneurial resources—ranging from funding to education, and he wanted to help hard-working entrepreneurs take advantage of those.
He is no stranger to hard work himself. After high school, he worked in the oil patch as a jug hound, welder's helper, and as a vacuum truck driver. He also knew the value of education. After working in -55 degree Celsius one Christmas and New Year, he decided it was time to go back to school.
In most of his spare time, David likes skiing, snowshoeing, hiking, trail running, rock climbing, backpacking, and anything else that involves a mountain. He also enjoys taking a leisurely motorcycle cruise up the Icefields Parkway and camping with his wife.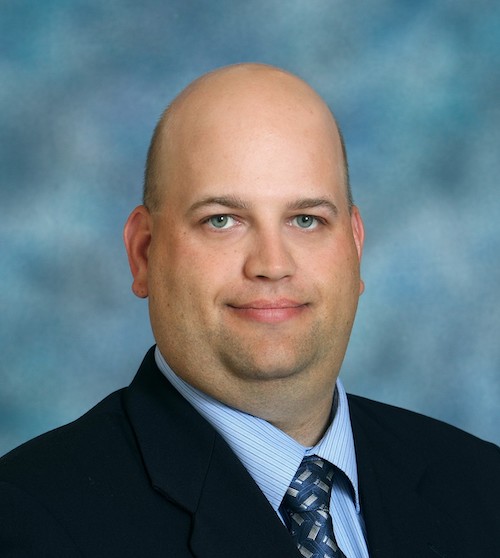 Duane Maluga
Citizen at Large - SIRC
Duane has a solid background in finance. He worked for 20 years in a financial services company, and he brought his financial expertise with him when he joined CFCWest. He has been on the board two different times and in the past served as the Chair of the SIRC.
He thrives on working with non-profits in the community and enjoys helping entrepreneurs reach their business dreams.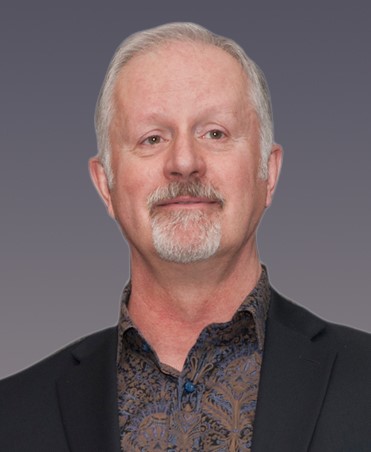 David Saxby
Citizen at Large - SIRC
Creative Director and President of Spark Communications, David Saxby, is an international professional speaker in the areas of business innovation, sales and marketing, and has delivered over 2500 presentations.
For 40 years, he has served as a catalyst to his clients in achieving significant growth, even during difficult economic times. He started his first business at the age of 14 and his second business at the age of 23.
David is a graduate of the University of the Art Communications Program and of the University of Calgary's Business Owners Transition Program.
He is a founding board member of two professional organizations. He is a former Chapter President, former National Director, and a 25-year member of the Canadian Association of Professional Speakers. He is also a former Toastmaster, Club president, former District Training Officer, and a former Chair of Small Business Week for Calgary Chamber of Commerce.
He has served on numerous not-for-profit boards and is the founder and former President of 7 companies in total.
At present, he chairs the Global Leaders Organization - a peer to peer group for CEOs.
As a business coach and speaker, and an entrepreneur at heart, David joined our SIRC out of a sincere wish to see small businesses succeed. After seeing so many start-ups fail because of lack of funding, business strategy, and marketing plan, he wanted to offer his experience and insights.
David has nearly lost everything during the recessions himself. So he has made it his personal mission in life to give small businesses a fair chance at succeeding.
David is also an actor, a musician and singer, a golfer, and a motorcycle enthusiast. He serves as a Chair for the Calgary Chapter of the Motorcycle Ride for Dad, which he has been involved with for 14 years. The organization raises money for prostate cancer research and awareness.
He is also a member and Vice-President of the Calgary North Hill Lions Club.
Board Recruitment
Should you have questions in regards to becoming a Board Director on the CFCWest Board please email Stephen Simms, Board Chair at stephen@coachsimms.com or Patti-Jay Powell, Executive Director at ppowell@albertacf.com .
Want to Give Back to the Community and Share Your Expertise? Be Part of our Board.
Impact the growth of our community and join our board. We're always looking for great people to help better our business community here in the Centre West region and offer new growth opportunities to Centre West region-based entrepreneurs.