Wendy Bates-Wiebe
Airdrie, Alberta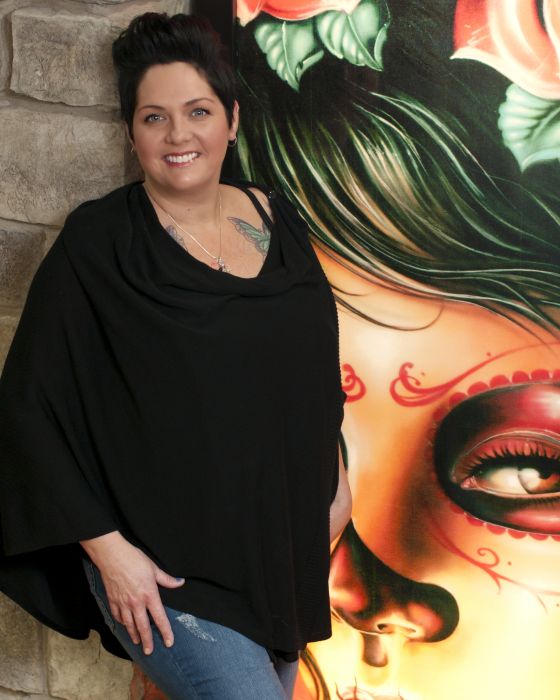 "Please make sure you emphasize how important the Airdrie community is to us," says Wendy Bate-Wiebe, owner of one of the hottest hair salons in Airdrie. "Without their support, my business couldn't have grown by 40% each year." This civic-minded Airdrie citizen has nothing but good things to say about her journey from a start-up operation in 2008 to employing 20 people in 2015 at her thriving business, The Hair Lounge. "The business community welcomed me with open arms and since Airdrie itself has an amazing sense of community, I felt at home here from the moment I arrived."
After graduating top of her class in 2004, Wendy spent three years learning the business aspect of running a salon while working for another establishment. When a small house became available, it was as if her 5 year plan, written while still at school, was destined to become a reality. "I had written that within five years after graduation, I'd have my own salon, operating from a house, and here was the chance to do just that."
Unfortunately two local banks didn't agree, so on the recommendation of a friend, Wendy approached Community Futures Centre West for financing help. "Right from the start, they believed in me", recalls Wendy. Armed with renewed confidence and a loan, she spent several months renovating, then opened her doors in December 2008. A second loan three years later enabled her to expand, and Wendy was able to pay them both in full within five years. She credits hard work, great staff, a sense of purpose and most of all, support from the community, as keys to her business growth and success.
"I was scared when I first started out, but I worked twelve hours a day, interacted with every client and slowly built a loyal group of women. My staff is phenomenal – nobody leaves, so we have a solid group of stylists who are just like me – genuinely interested in providing great experiences. We know hair really matters to people and is a sensitive issue. That's why walking in to our salon is like walking into our home – we want it to be a fun, relaxing environment."
The winner or runner-up of Readers' Choice Awards every year since the salon opened, The Hair Lounge is also an Airdrie Winning Edge award winner, earned the Family Friendly award in 2014 and most recently, received the 2015 Eco Edge Business award. A strong supporter of the local food bank and meal programs for local school children, the salon holds several events each year to promote awareness and raise money for these causes.
"My advice to any new entrepreneur is to engage yourself in your community. Get out there, make yourself known and become involved. It all comes back to you." Wendy smiles as she adds, "And be yourself. Come see us at The Hair lounge - we'll make you feel at home."
Photo by Bruce Tannas
Story by Patricia Alderson