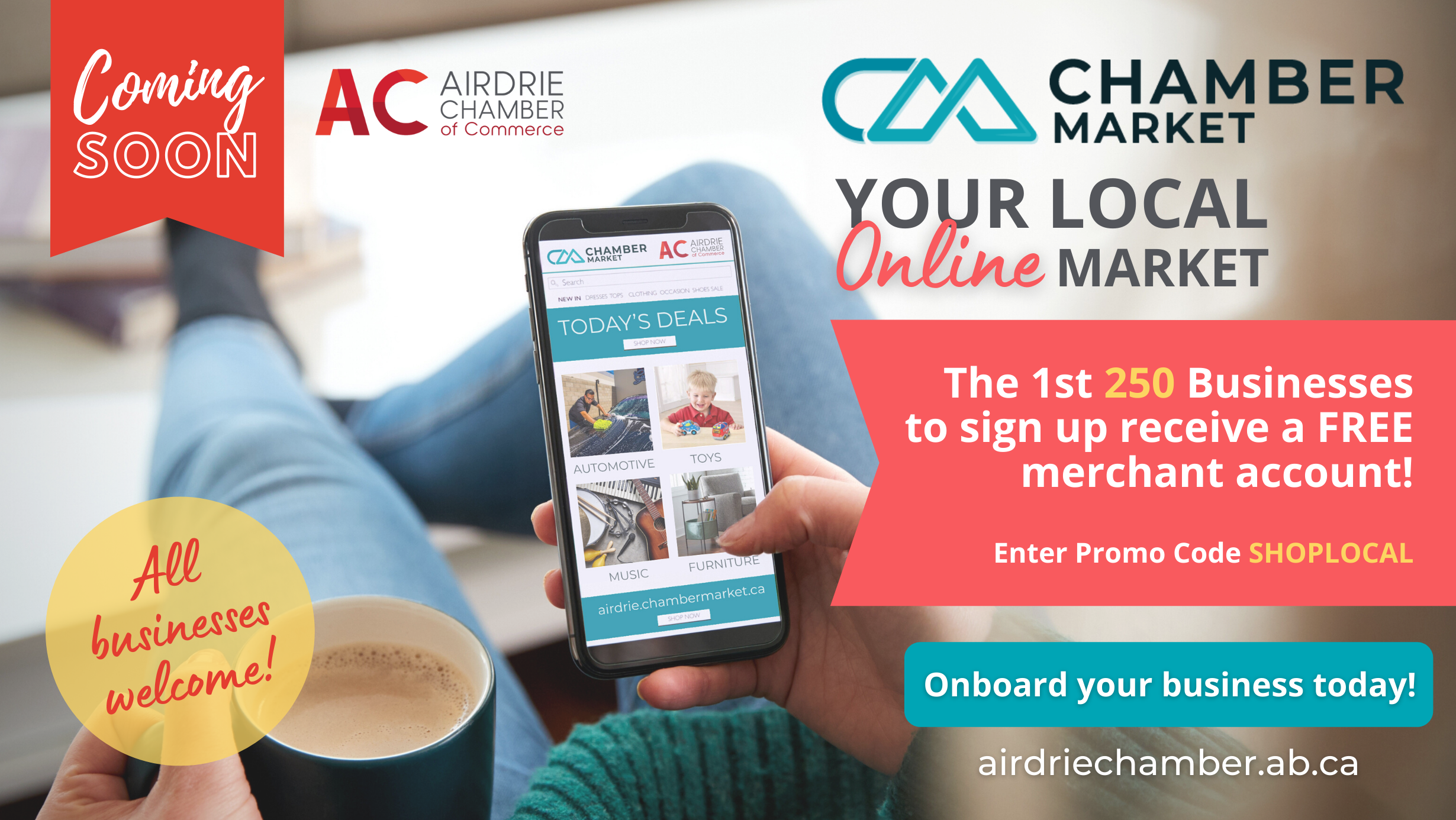 📣**𝐈𝐌𝐏𝐎𝐑𝐓𝐀𝐍𝐓 𝐀𝐍𝐍𝐎𝐔𝐍𝐂𝐄𝐌𝐄𝐍𝐓**📣
Whether you have an existing business or are just starting one, eCommerce will be an important part of your business plan. Millions of small businesses in North America have added eCommerce as a sales channel in 2020-2021. While most of these were added as a direct response to the pandemic, it is clear that eCommerce is growing and is here to stay.
𝐆𝐑𝐎𝐖 𝐘𝐎𝐔𝐑 𝐁𝐔𝐒𝐈𝐍𝐄𝐒𝐒 𝐎𝐍𝐋𝐈𝐍𝐄 𝐖𝐈𝐓𝐇 𝐒𝐔𝐏𝐏𝐎𝐑𝐓 𝐅𝐑𝐎𝐌 𝐘𝐎𝐔𝐑 𝐋𝐎𝐂𝐀𝐋 𝐂𝐇𝐀𝐌𝐁𝐄𝐑! All businesses welcome.
Sign up before September 30th for 𝐚 𝐜𝐡𝐚𝐧𝐜𝐞 𝐟𝐨𝐫 𝐲𝐨𝐮𝐫 𝐛𝐮𝐬𝐢𝐧𝐞𝐬𝐬 𝐭𝐨 𝐰𝐢𝐧 𝐨𝐧𝐞 𝐨𝐟 𝟓 - $𝟏,𝟎𝟎𝟎 𝐜𝐚𝐬𝐡 𝐩𝐫𝐢𝐳𝐞𝐬!!
Visit airdriechamber.ab.ca or email This email address is being protected from spambots. You need JavaScript enabled to view it. for more information.
#supportlocalairdrie #collaboration #airdriebusiness #airdrie #actionthroughconnection #airdriechamber #shoplocalairdrie #Shoplocal #chambermarket #shoponline #shoplocallyonline #airdriemall #onlinemarket #sellonline